FLIGHTS OPERATED BY
DEPARTURES
ARRIVALS
MON 
TUE
WED
THU
FRI
SAT
SUN

PERIOD

20:20
21:55
 
 
 
 
 
 
 

01/04/2019 - 21/10/2019

13:50
15:25
 
 
 
 
 
 
 

05/04/2019 - 25/10/2019
* Schedules likely to change without notice. Ensure the maintenance of flights from companies in periods of holidays and school holidays.
All local times.
GET TO YOUR DESTINATION
FROM THE AIRPORT
The flibco.com shuttles are available from 5€ to easily reach your destination: the center of Brussels, Lille, Bruges, Luxembourg, Metz or Nancy. Full list of flibco.com stops and reservations on: flibco.com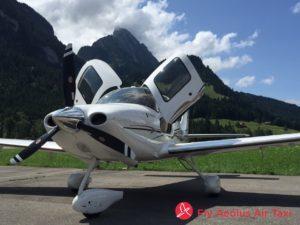 LOW COST AIR TAXI
No direct connections to your final destination? Fly Aeolus connects 1600 airports in Europe: depart when you want and land closer to your final destination. As Fly Aeolus operates on regional airports with small comfortable aircraft there is always an airport available within a 20 minutes drive of your origin or destination.
You can book an air taxi with the same ease as a normal cab and for the same price of a flight ticket, while halving your total travel time: flyaeolus.com

Discover BRUSSELS,
small and big at the same time,
city of diversity
and full of surprises!
BRUSSELS, THE SMALL INTERNATIONAL CITY
Indeed, it is appreciated by travellers from all over the world! At the heart of Europe, its incomparable quality of life and the modernity of its infrastructures rank it number 1 in congress cities, lobbyists and press correspondents.
Giant given its duties and talents, Brussels owes its particular charm from its human scale. An ideal dimension that allows it to adapt to your needs and desires.

A CITY WITH MULTIPLE FACETS
Capital of Europe, but also of comics, surrealism, chocolate, 'Art Nouveau' or beer, it is also the greenest city.
In Brussels, the culture is multiple, the language is plural, the population is cosmopolitan and the unexpected is always in ambush. Regardless of the timetable, there is always something going on! The creativity is contagious, the plate is enjoyable and the mood is festive. Add an offbeat humour and a good dose of self-mockery and you will have the recipe for its legendary friendliness.