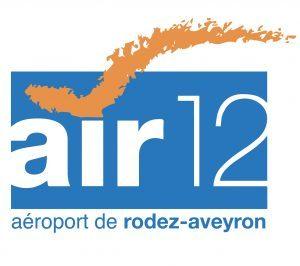 WHO ARE WE?
A local public limited and mixed economy company named AIR 12 having in charge the management of the Rodez -Aveyron airport.
This company is made up of three equal partners: the Aveyron Departmental Council, the Rodez Agglomeration and the Aveyron Chamber of Commerce and Industry, as well as three banks: Crédit Agricole, The Banque Populaire Occitane and the SOREPAR (Caisse d'Epargne).
Air 12 employs 30 people for the services dedicated to the runways, the checking and the administration. Two other sectors of activity are outsourced on the platform by Air 12: the SSLIA (aerodrome firefighters -15 employees) and the Security / Safety (13 employees).
The owner of the infrastructure is a mixed union which launched in 2010 a call for bids as part of a public service delegation for the management of the airport. The SAEML AIR 12 was a candidate and was retained for a period of 12 years.